Rome, Italy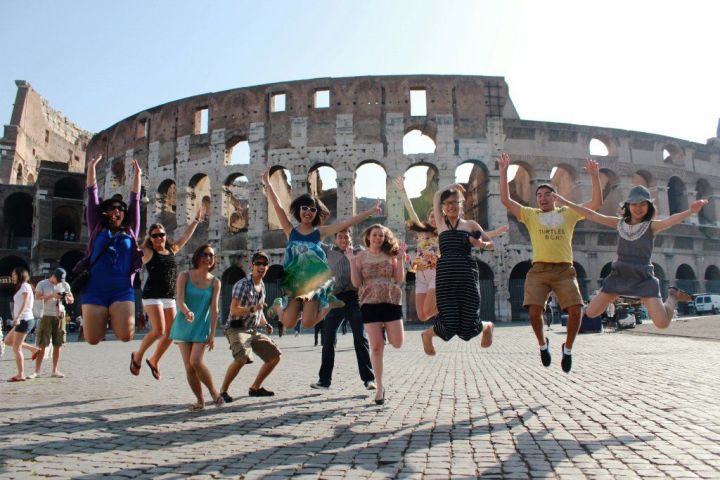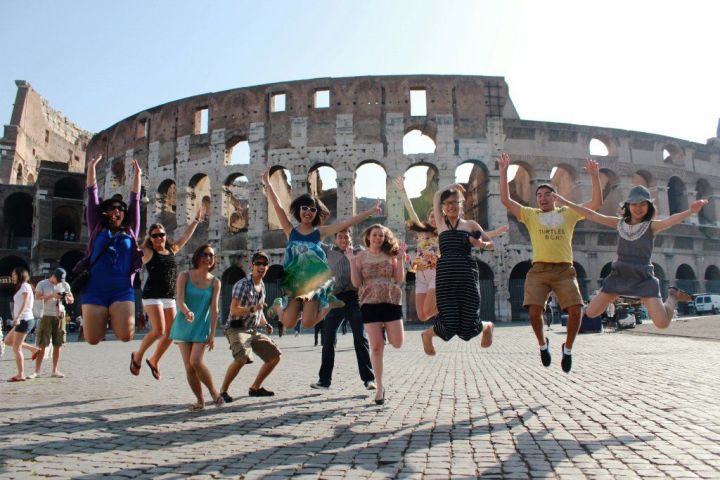 Rome, Italy
Rome Program
July 2 -30, 2016
Rome, Italy
Join students from around the world in one of Europe's most beautiful cities as you examine how cross-cultural understanding impacts contemporary world affairs during two thought-provoking courses (both courses are required):
Cross-Cultural Leadership and Innovation: This course is about leading in a dynamic 21st century world. It is designed to help students understand the relationship between culture, globalization, innovation, and leadership. Taught experientially, the course involves hands-on projects and behavioral tests that assess students' global leadership progress and ability to innovate.
Comparative Study of Peace, Conflict & Religion: explores how religion has served to both create and resolve conflict. The course will assess and analyze these critically important questions in an objective manner that is free of both proselytizing and a presumptive cynicism about religious faith.

Social Entrepreneurship: this course introduces students to the social entrepreneurs, innovators, and visionaries who are creating new strategies for solving society's problems. Students will first examine traditional methods of social change from history. Then the remainder of the course will be devoted to reviewing the skills, strategies, and ideas of effective social change advocates in the 21st century.
Apply for this Experience!
Skill Development
By taking part in this program, you will acquire invaluable skills and knowledge as you:
Explore the meaning of cross-cultural leadership
Examine how leaders' decisions impact how they work with teams and their effectiveness
Examine how religion has influenced and impacted international affairs
Create a network of leaders
Meet people from around the world
Gain a greater understanding of spanerse cultures
Develop public speaking and analytical thinking skills
Cultural Activities & Guest Speakers
A vibrant city filled with history, Rome is the perfect location for this course. In the afternoons, you will go on cultural tours, visit culturally and historically significant sites such as the Vatican and attend guest lecturers from leaders in the fields of religion and leadership. You will also have ample free time to explore the city on your own.
Housing, Meals & Transportation
Students live in triple occupancy dorm rooms in the city center. Students have the choice to cook in kitchens or to eat at the numerous cafes and restaurants in the city. Rome has a public transportation system consisting of buses, trams, and metros. Housing is located just a short walk from the classrooms.
Cost
The price of the program is USD $5,050 and includes tuition (6 US/12 ECTS credits), housing, field trips and cultural activities. A non-refundable deposit is required to secure a spot in program. Payment plans can be arranged. While the price of the program does not include airfare, you can book plane tickets through STA Travel, the world's largest student travel company.
Scholarships
A limited number of scholarships are available. While we are unable to provide any full tuition scholarships, a limited number of partial tuition scholarships are available. Scholarships are primarily reserved from students from Eastern Europe and developing countries. We strongly encourage students to contact their home universities for possible scholarship options through the study abroad, student activities, honors and/or financial aid office. A large percentage of participants receive funding from their home university to attend our program. We are happy to provide a letter of support to assist in those efforts. Those students seeking scholarships will need to submit a financial aid essay at the time of application.